On May 13, 2011, I embarked on an exciting adventure to Bangladesh that would change my life. Now, I was no stranger to this part of the world,  but this journey would prove to be far more significant than past visits. My quest was to connect with inspiring people, to source and develop unique products and  to officially start the Azadi Project initiative.
Bangladesh was originally known as East Pakistan, until the horrific war of liberation from West Pakistan in 1971. Bengali's are extremely proud of their heritage and they will share this with you openly. Even as I stepped off the plane and handed my passport to immigration, I was looked upon as an oddity. "You are Pakistani" I was told, " Why are you coming to Bangladesh?"  My simple reply " I have friends here"  was not only met with surprise, but with a welcoming smile.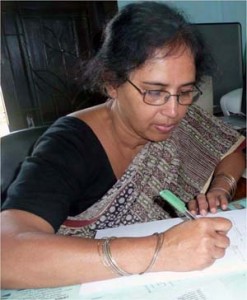 I was received by Suraiya Apa (Apa is term of respect meaning "big sister") at Hazrat Shahjalal airport just outside of Dhaka on a rainy afternoon. It was wonderful to be greeted by a familiar face. Suraiya Apa and I have met twice before; once during her visit to Canada in 2005 and the second time during my first visit to Bangladesh in 2009. She is an endearing woman, whose love for her country, her people and for universal justice is a part of her very being. As the Director of Design at Prokritee for almost 20 years, Suraiya Apa has been lending her creativity to empower women all across Bangladesh in hopes of building a promising future for them and their families.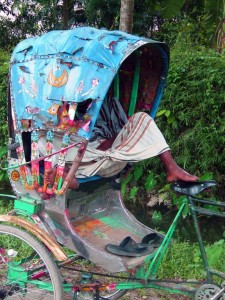 My first stop was Dhaka City. Being of Pakistani origin, I was all too familiar with the insidious traffic and pollution, but  nothing prepared me for the crowds of people. Yes, Pakistan too is heavily populated, no doubt, but this was something quite different. You could not walk, drive or look beyond a 10 ft distance without seeing at least a dozen people in your midst, if not more. People on rickshaws, on buggies, on animals, bikes and buses, you name it. The rickshaw pullers astounded me the most. Witnessing a 120lb man sweat and pant,as he cycled  a family of 5 uphill, shopping in tow, in the blaring heat, all to make an honest living…such stamina! I officially had no right to complain about another spin class again.
                                                                                                      A rickshaw puller taking a much deserved break.
My journey continued  with an 8 hour drive to Saidpur to meet with several Artisan groups. Saidpur is north of Dhaka and one of the poorest areas in Bangladesh.  It is predominately populated by Pakistani refugees known as Bihari, who after the war, were left without identity, direction or government assistance. Yet upon meeting the people of this region, you would certainly never know the hardships they have faced. Their welcoming nature, uplifting attitude and graciousness is unlike any other that I have felt. No to mention their undeniable creative talent. It was here in Saidpur, where the exclusive Azadi Project shopper and exquisite hand crochet jewellery were developed.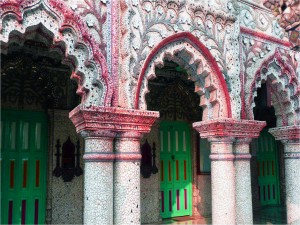 The stunning Cheni Masjid in Saidpur.
One of my most inspirational experiences came further north-west in the Rajshahi district  and home of Thanapara , a quaint rural town on the riverbank Padma (Ganges).  On the surface, Thanapara appears to be a modest Muslim community of 16,000 whose efforts appear simple and predictable at best . Although I spent several days here, it was immediately evident that the people of  this village were far from ordinary. Known as Swallows, this extraordinary group led by the humble Raihan Bhai (Bhai is a term of respect meaning "big brother"), has grown from a small village of underemployed and undervalued individuals to a bustling community center where locals are trained in traditional crafts and new skills, educated in social rights and domestic violence and supported through farming initiatives and micro lending. Swallows is also home to a successful primary school and preschool. I left Thanapara with a feeling of renewed hope that everything is possible.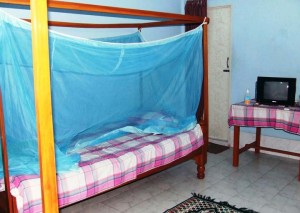 After 21 days, 5 cities, 8 Artisan groups, numerous rickshaw, baby taxi, train and bus rides, I  had collected countless memories, photographs and incredible samples to bring home. Yet nothing compares to the  unforgettable people I connected with, sharing heartfelt stories, laughter, meals, hopes and dreams.  It is what reminds me why I love this work, and why I count the days until my next visit.
Ah! The  fabulous life of a jet-setting designer! My  accommodations at Rajshahi