Azadi Glossary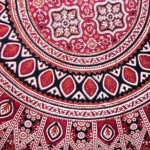 Ajrak (UJ-rak): The ancient Sindhi art of block printing traditionally using deep blues, greys & maroons.
Azadi (AW-zaw-dee): A Persian word meaning "Freedom."
Dhaka (DAH-ka): The capital city of Bangladesh
Hajiganj (HAH-jee-ganj): An artisan group, part of the Prokritee partnership, specializing in hand crochet.
Hala (HA-la): A small town in Sindh province of Pakistan where our Ajrak is block printed.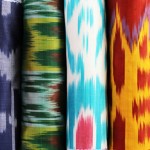 Ikat (E-cat): an ancient decorative fabric pattern, made by a dye-resist technique that forms a 'blurred' effect after the dyed threads are woven.
Kaadhi (KUD-he): The art of hand loom weaving practiced still practiced in many eastern cultures.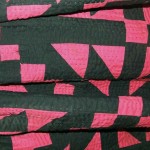 Kantha (KUN-tha): A hand stitch technique similar to quilting.
Mymensingh (MAY-men-sing): A city in north-central Bangladesh, on the north bank of the Old Brahmaputra River.
Pat: The Bengali word for jute. A plant based, course fibre refined and woven to make things like: rope, burlap, fabric, basket, rugs etc.
Ralli (RUL-lee): A patchwork technique that resembles modern day appliqué. Traditionally used on quilts and commonly found in Sindh, Pakistan and western India.
Saidpur (Side-poor): A northern city in Bangladesh.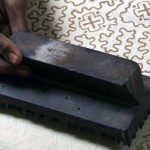 Saree (SAW-ree):  Traditional attire worn by South Asian women, consisting of a long piece of cotton or silk wrapped around the body with one end draped over the head or the shoulder.
Sindh (SIN-dhe): The southern province of Pakistan.
Tappa (TUP-ah): The hand carved wooden block used for block printing patterns on fabric.